We can recycle fashion?
It is exciting that our society is becoming more comfortable and passionate about recycling and sustainability, but there is so much more to recycling than the products we are most familiar with. We are used to recycling plastic, glass, cardboard, metal, and a few other materials, but what if we thought about fashion in this way? Second Hand September is a month long challenge to repurpose your old clothes, shop at local consignment shops, clean out your closet, donate clothing, and spread the word on sustainable shopping.
What is Second Hand September?
Second Hand September is a campaign ran by Oxfam that encourages people to stop buying NEW clothes for 30 days to support second-hand shops. Oxfam asks: "Did you know it would take 13 years for one person to drink the water needed to make one cotton t-shirt and a pair of jeans?" These facts are results of "fast fashion" and unsustainable habits that are happening worldwide (not just the UK).
BARC is here to encourage you to take some small steps to help our environment and step away from "fast fashion" for the month of September. Are you ready to start the challenge?

How can I make a difference?
Here are some easy and simple ways to participate in Second Hand September:
1. Clean out your closet –
We all have items stored in our dressers or closets we haven't seen in years, let alone wear them. Because trends go in and out so quickly as a result of "fast fashion", if you want to freshen up your wardrobe with some staple pieces you can wear with any outfit, first we need to clean out the closet. You can sell them online, drop them off at a local consignment shop for some cash, or donate them!
2. Do a friend swap –
Some of your friend's outfits that they may be tired of could be your next favorite item! Before donating or selling your clothing, check in with some friends to see if you can trade! One man's trash is another man's treasure, right?
3. Repurpose your clothing –
Do you have an old pair of jeans that are approaching their last day? Cut them into a cool pair of shorts! Have an old tee thats too big? Cut it into a crop! There are so many ways to freshen up your style with tie-dying, acid washing, cutting, ripping, patching, and printing that you could have a brand new look in a couple of hours. The possibilities are endless and there are countless tutorials on Youtube to help you out if you need it.
4. Second-hand shop –
We love supporting small local shops/businesses who strive to help the environment and the community. If you are looking for some new clothing items, there is a list below to guide you to some fun places in the Traverse City area!
5. Talk about it on social media –
The only way for people to become aware of the dangers of the growing "fast fashion" industry is to talk about it. If you repurposed some jeans, make a note of how/why you did it. If you went thrifting and found some amazing finds, post your outfit and tag the consignment shop with the hashtag #secondhandseptember! People will start seeing how amazing thrifting can be and can follow the trend! There are now personal stylists who style clients on 100% recycled/thrifted items, how cool is that?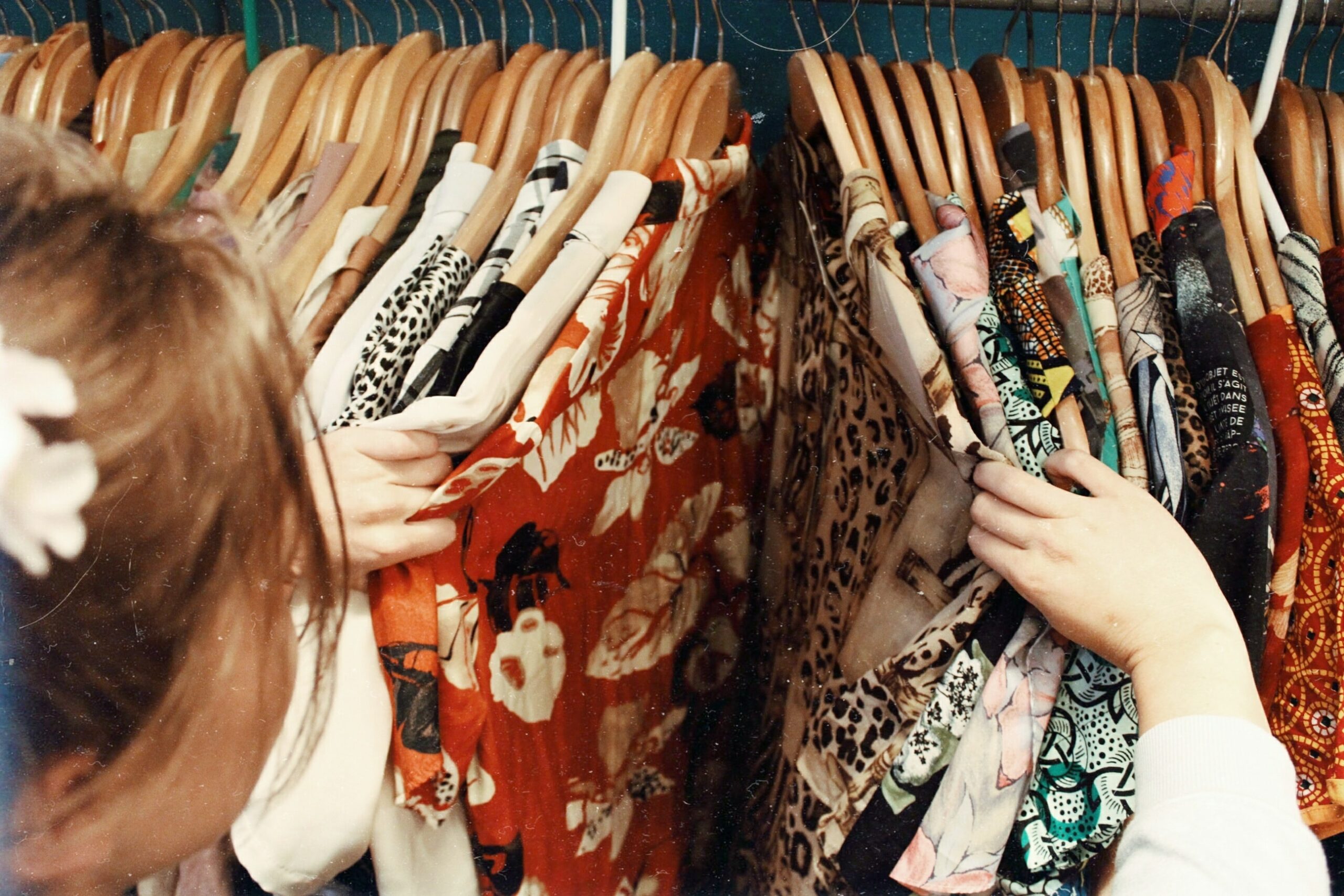 Shop Local
Second Hand September is a campaign happening worldwide but this is also an opportunity to support local consignment shops, thrift stores, and donation centers in Northern Michigan. Below is a list of a FEW businesses we can support in honor of #secondhandseptember.
Local Shops:
Zany Consignment Boutique West
Double Edge Thrift Shop
Helping Hand Resale
Tide Resale Shop
Up Your Attic
Classic Consignment Home Furnishings
Larger Businesses:
Goodwill Northern Michigan – Traverse City
The Salvation Army Family Store & Donation Center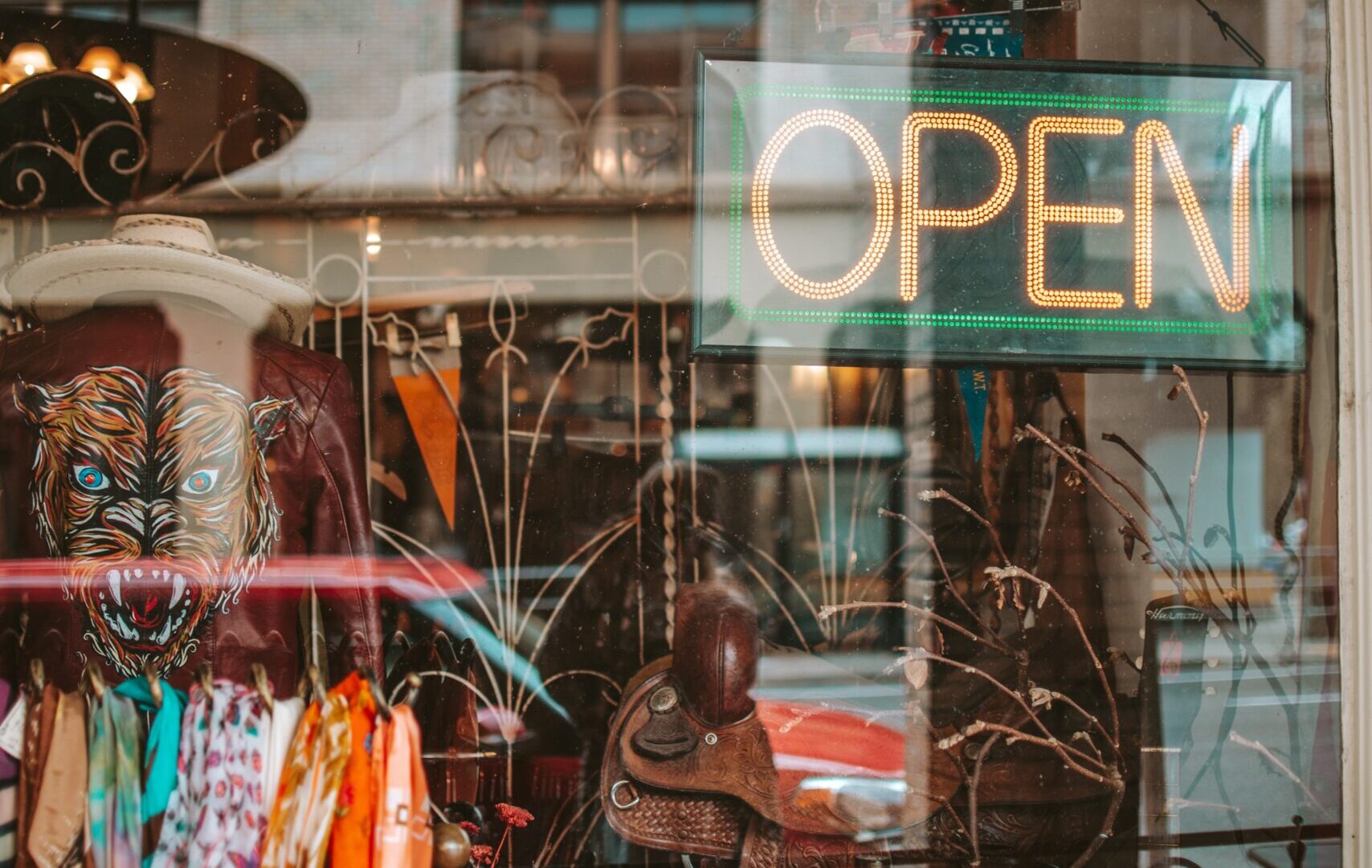 Are you an online shopper?
Online consignment shops have been growing so rapidly over the last couple years! We now can purchase or sell belongings on Facebook Marketplace, Ebay, and Craigslist, but recently, thrifting has been a hot topic online as well. Shops such as Depop, ThredUp, and Poshmark are just a few options to buy consigned clothing and sell your own styles! What can be better than upgrading your wardrobe and saving the planet at the same time?
We support a sustainable September!
Hopefully this article will help us become more aware of our society's habits that are hurting our planet. The fashion/retail industry is one of the largest in the world and it is growing rapidly. We can make a difference together and support small businesses, recycle and repurpose our old clothing, and donate to people in need.
For more information on Second Hand September, check out Oxfam's official website. Happy second-hand shopping!