Going Out To Eat and the Environment
Nothing beats going out to your favorite restaurant, ordering the best things on the menu, and leaving the heavy culinary lifting to the professionals. Here at BARC, we love to go out and support our community by eating at local restaurants in the area. It's a great way to spend an evening with friends and family, bonding over the shared experience of great food.
However, we also know that sometimes eating out can have a negative impact on our environment, especially when it comes to ordering takeout. According to the EPA, food waste and food-related packaging/containers account for almost 45% of the materials landfilled in the United States. Decreasing the vast amount of food waste and taking out containers in landfills are both great ways to change the future of our planet.
Luckily, there are a lot of great restaurants here in Traverse City and all over the nation that understand this issue and want to minimize their environmental impact. With restaurant owners looking for new ways to reduce their ecological footprint, biodegradable serviceware has become increasingly popular. By switching to compostable containers and serviceware, restaurants can help make a difference while still serving their customers excellent food.
In this blog, we will talk about the environmental impact of unsustainable takeout containers and highlight some of the incredible eco-conscious restaurants here in Traverse City that you can support!
Environmental Impact of Takeout Food Packaging
It's no surprise that there has been a nationwide increase in food delivery and take-out service since Covid-19. Folks have gotten super comfortable ordering food to go due to convenience. However, now that we can enjoy eating at our favorite restaurants again, it's important to look at how much better dining in can be for the environment.
When you order takeout, a lot of restaurants will pack your food in unsustainable takeout containers made of plastic and styrofoam that wreak havoc on our environment. These products don't break down and contain toxic chemicals that pollute our air. They can also end up in our oceans and lakes, which can be detrimental to all aquatic creatures.
It's not just the type of packaging that is used when you order take-out; it's also how much packaging that is used. For example, if you order a breakfast wrap from a restaurant, they'll roll it up in plastic or aluminum foil, put it in a take-out container, throw in napkins, packets of sauce, plastic cutlery, and then put it in a bag. Adding all of this extra waste for every take out customer is extremely wasteful. Luckily, there is an alternative: compostable serviceware! Compostable serviceware is made from organic materials, which are biodegradable unlike plastic and styrofoam. Urge your favorite take out restaurant to make the switch!
BARC Compostable Serviceware
When restaurants make the switch to compostable service ware and minimize their to-go packaging, take-out can become more sustainable! At BARC, we offer compostable serviceware to any commercial clients. We have a wide array of options available in our Compostable Products Catalog and can help you choose which products suit your needs.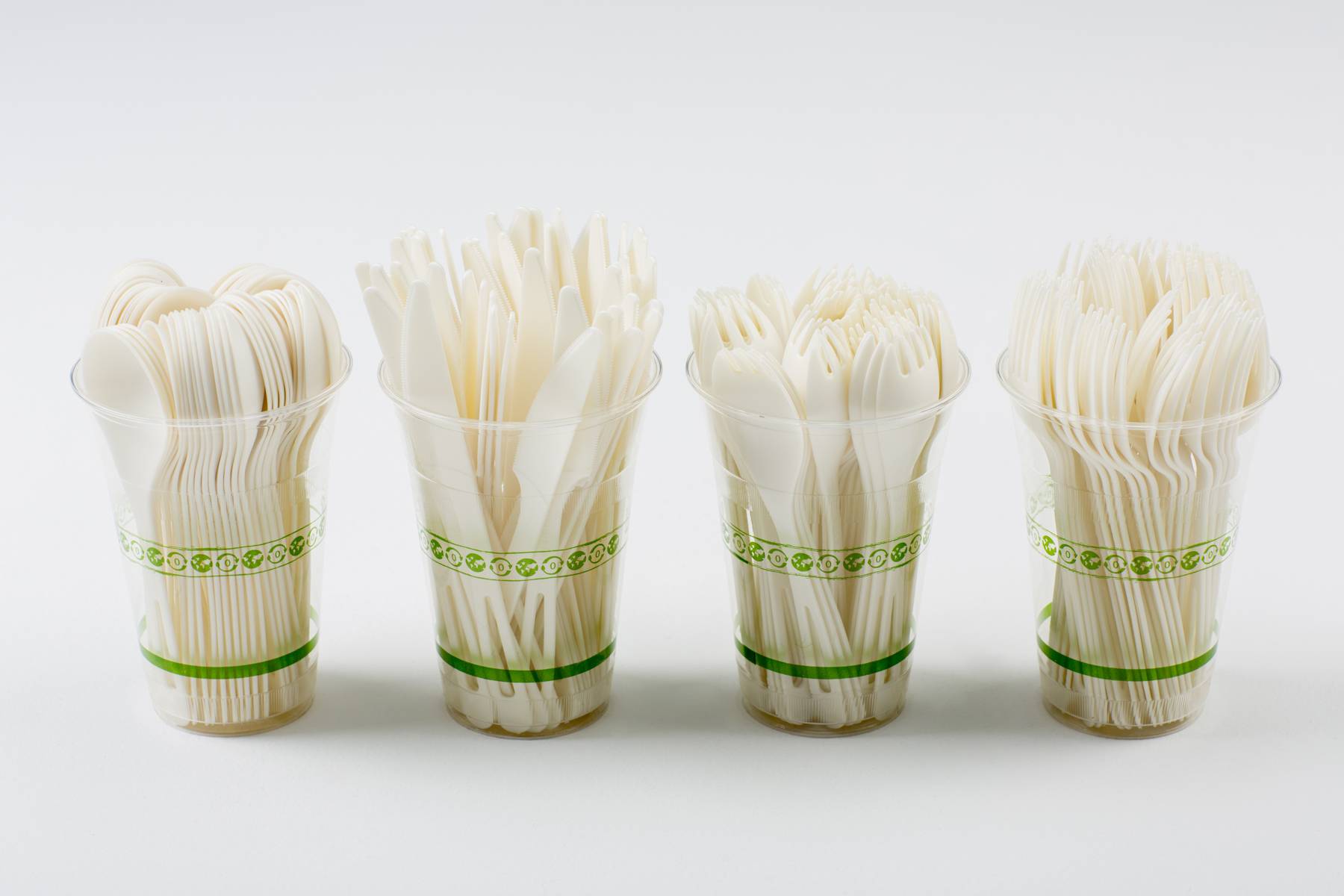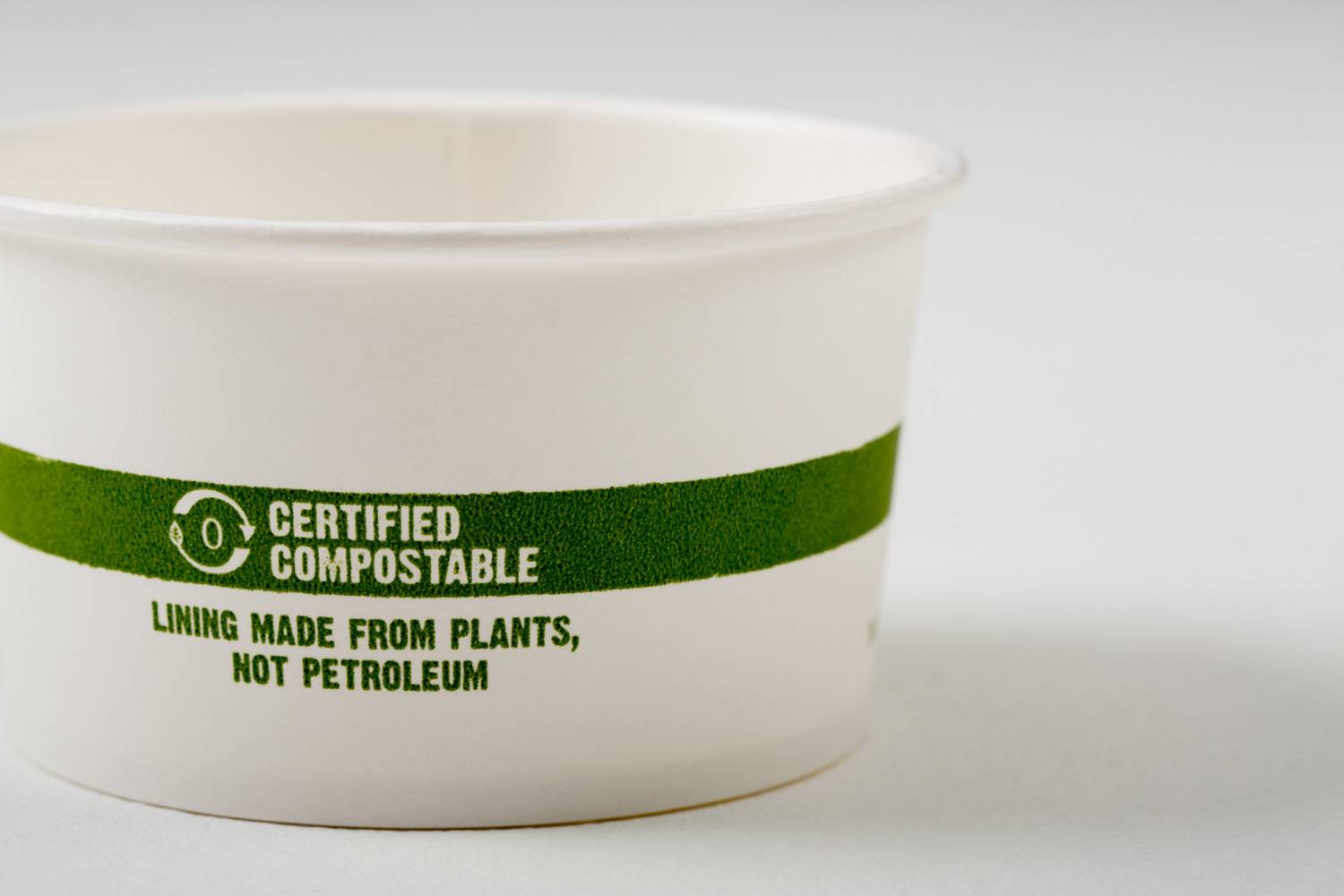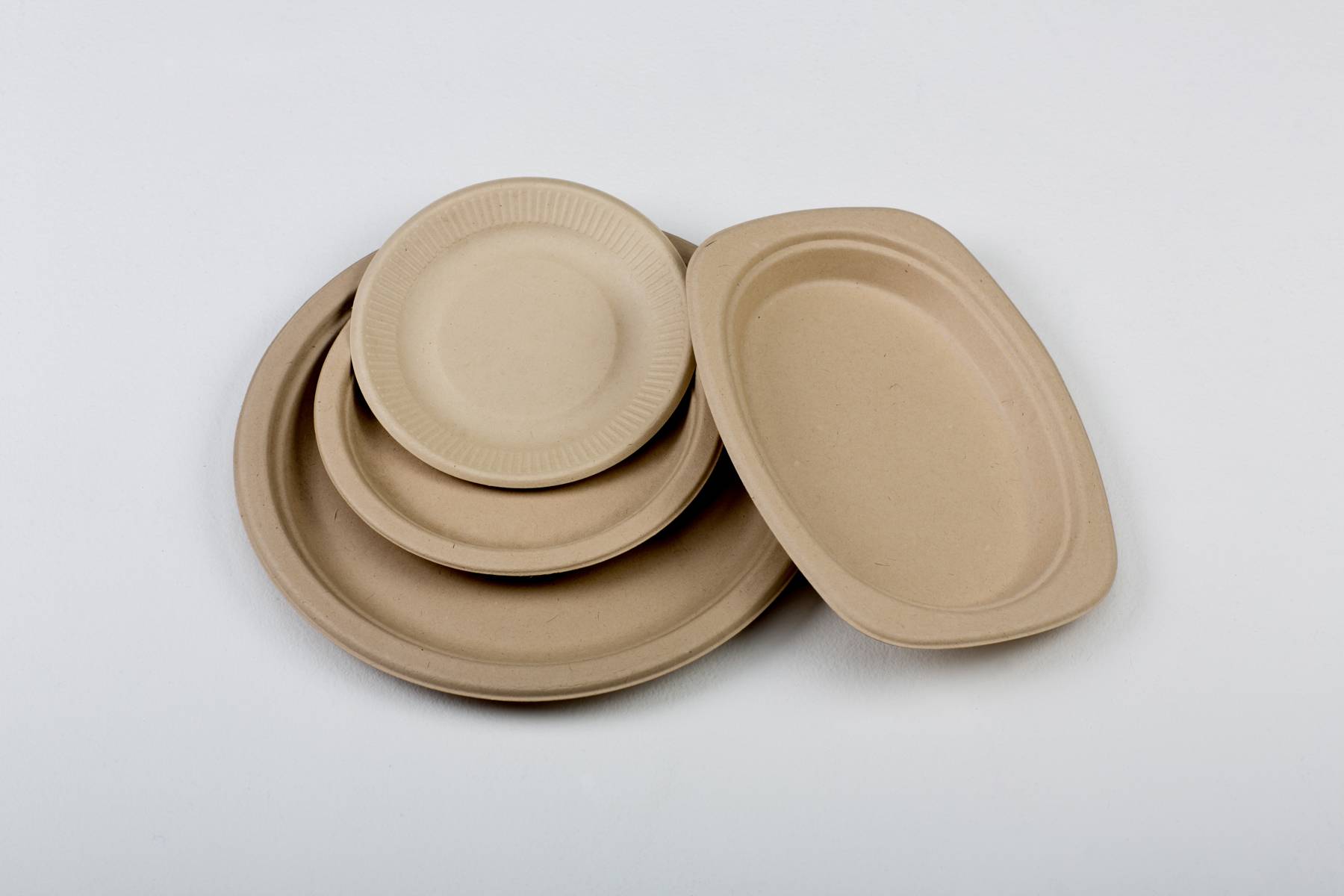 Make a Local Impact: Traverse City Restaurant Week
If you live in the Traverse City area or are considering taking a trip to Northern Michigan, we highly recommend supporting sustainable restaurants that use BARC recycling services or our compostable products. Below are some of our favorite eco-conscious restaurants in the area that will be participating in Traverse City Restaurant Week, a special week-long opportunity to experience first-hand the world-class cuisine Traverse City has to offer!
Amical
Located in the heart of downtown Traverse City, Amical is an eclectic bistro with a revolving menu of creative European dishes. This unique restaurant features an open kitchen concept with seating in their cozy dining room or on their vibrant street-side patio!
Location
229 E Front St, Traverse City, MI 49684
Rarebird Brew Pub
Rare Bird provides an incredible dining and drinking experience here in Traverse City. Rare Bird features German bier hall-style seating made from massive wood slabs that the owners sustainably harvested themselves. They make their own beer , along with a fabulous selection of wines, ciders, and spirits. Plus, their food menu uses ingredients that are sourced locally when possible!
Location
229 Lake Ave, Traverse City, MI 49684
Taproot Cider House
With fresh and delicious local food from Northern Michigan, Taproot Cider House has everything you could want to pair with a refreshing glass house-made cider. Plus, for Traverse City Restaurant week, Taproot is highlighting ingredients sourced from local Michigan farmers!
Location
300 E Front St #104, Traverse City, MI 49684
The Cook's House
Owned and operated by experienced chefs looking to focus on locally grown and foraged foods, The Cook's House is a fine dining experience with an incredible and sustainable fare. Their delicious farm-to-fork cuisine has given the restaurant recognition as one of the Midwest's top eateries.
Location
115 Wellington St, Traverse City, MI 49686
Good Bowl
The Good Bowl offers modern Vietnamese cuisine with a focused menu of the most iconic dishes of Vietnam. With every bowl sold, The Good Bowl donates $1 to one of three charities of their guests' choosing!
Location
328 E Front St, Traverse City, MI 49684
If you don't live in the Traverse City area, you can still support local sustainable restaurants near you! We recommend calling or looking online to find out more about their commitment towards sustainability, community, and to see if they are currently using compostable takeout containers. If not, urge them to take out unsustainable takeout containers!