A Note from Andy Gale
The past few months have been filled with a lot of emotions over here at BARC. As you all know our Kaleva Facility took significant damage due to a fire on January 9th this winter. We have been working hard to get this facility back up and running to its full potential and keep moving towards our vision of a greener tomorrow.
We can't thank everyone enough who has contributed to our fire relief efforts. The community that we are all apart of is connected, thoughtful, and inspiring. Through the generosity page, mailed in donations, and events hosted within the community we are pleased to announce that we have raised over $22,000 dollars!  These donations and support have been so helpful for BARC to make it through these last couple of months.  All the support shown to us, including all the "hang in there" and "don't give up" comments and support was so very encouraging.  Thank you!
We want to personally thank Jill Hutchinson, Michael Caruso, Kristin Buchholz, Dawn WillIams, Carrie Pomaranski, Oryana, Coe Family, Anita Silverman, Diana J Baribeau, Laura O'Brien, Cammie, Edna Parker, Lori Schmeltzer, Jill H, Grant, Robert Kroeger, Mary and Ken Coleman, Jordan S. Byron, Kristin and Mike Laing, Lynn Geiger,  Ratliff Family, Joshua Stoltz, Sally, Michelle Bien, Jerry Beasley, Payette Boyd, Jt Hayden, Jessica West, Steven Wade, Jennifer Byron, Margaret Pierson, Karin Church, Judith Heffron, Greg and Terri Reisig, Jim and Jo, Peggy Holland, Chad Evan's, Marylou Coe, Kathy Young, Palladino / Harris Family, Max Cochran, Nancy Walton, Cindy Koval, William Mckinley, Therese Cousins, Taylor Moore, Joan, Rebecca West, Linda Kemper, Jeff Jackson, Christopher Cargill, Debra Bowman, Dennis Caplinger, Cindy Gale, Martin Miklos, Sweet Wheels, William Palladino, Amy Cutter, Levi Meeuwenberg, and Cindy Vaughan and many more for all of their donations.
Also, a special thanks to all the local businesses and organizations that have either donated or have hosted fundraising events for BARC. Thank you Salon Verve, Barned Foundation (Rockwich Sandwiches), Leelanau Veterinary Care, Epicure Catering, Floor Covering Brokers, Northern Michigan Environmental Action Council, Odum RE-Use Company, Traverse City Area Chamber of Commerce, Image 360, Hagerty Insurance, LaLa Projects, Mawby Vineyards, Left Foot Charley, The Filling Station, The Minervini Group, Building 50's B-50 Store, Earthen Ales, The Little Fleet, and so many others.
This community that we are a part of is filled with so many great people and organizations that make us proud to call Traverse City home. We hope that you stay with us on this journey to make Traverse City the Greenest City in Michigan.
Lets Work Together to Make It Better!
Sincerely,
Andrew Gale – Founder
Bay Area Recycling for Charities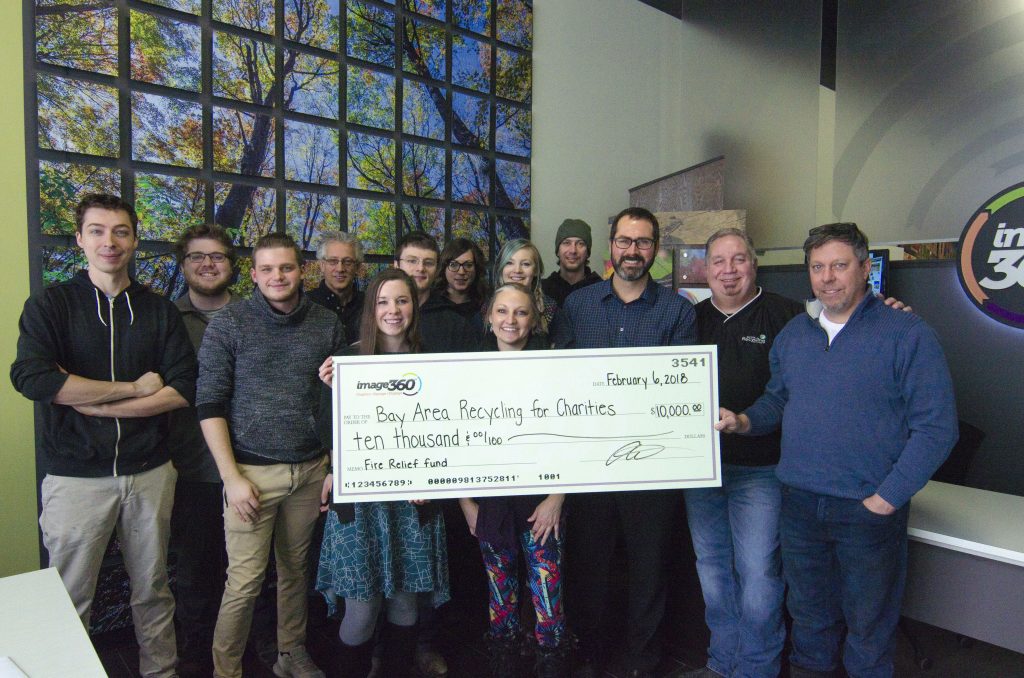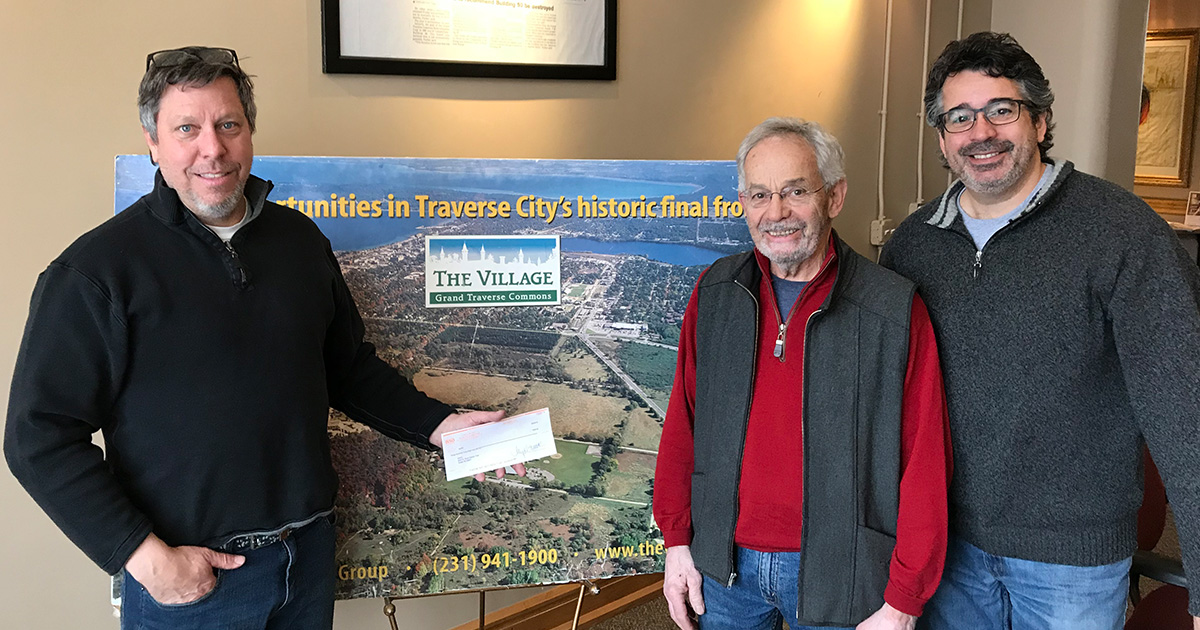 Thanks to the Minervini Group