Happy Earth month BARC friends!
With Earth Day approaching, we wanted to highlight an incredible local company, Inhabitect, and the work they do with green roofs. Let's dive into benefits of these eco-friendly roofs and find out what BARC is up to in the future with Inhabitect.
What are some benefits of green roofs?
They reduce the amount of stormwater runoff. Because the roof is made of soil, grass and plants, there is a lot less runoff overwhelming storm water drains. When storm drains flood, it can lead to damaged waterways and even fish habitats.
They are energy efficient. Green roofs reduce the amount of heat entering a building, so energy costs are usually lower.
Green roofs improve air quality, trap dust particles, and can cool ambient temperatures.
They can create a habitat for birds to nest and raise their babies away from predators.
Green Roofs tend to last longer than the standard roof. The grass and plants protect the roof from UV rays and temperature changes, reducing the cost of maintenance and re-roofing.
They are aesthetically pleasing! Not only do they make buildings look more inviting and eco-friendly, but they can be made into amazing meeting and hangout spaces.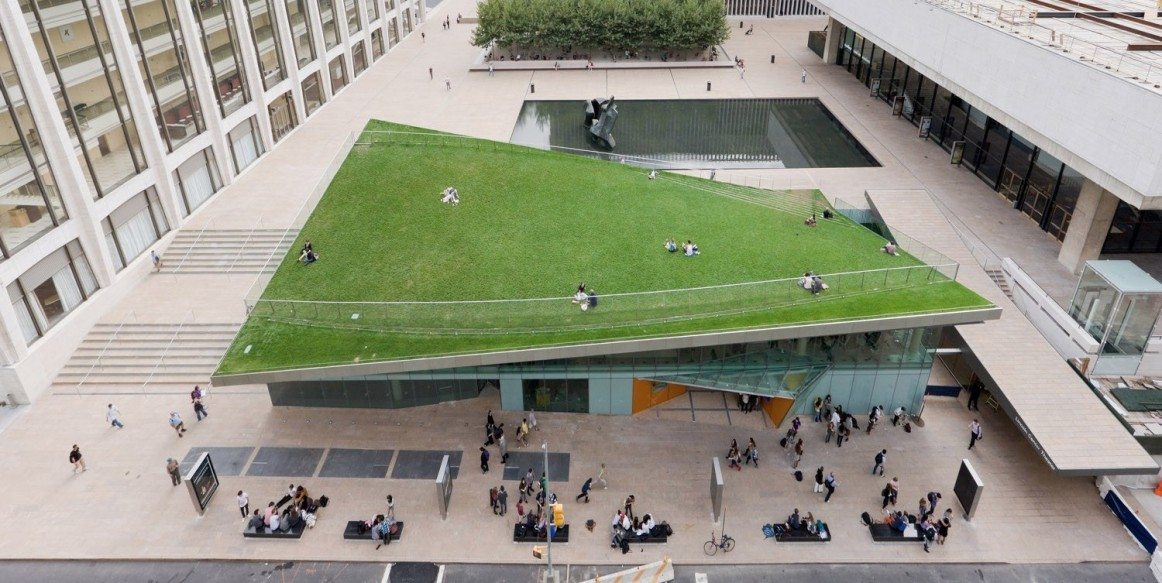 Who is Inhabitect?
Inhabitect is a Northern Michigan based business with over 20 years of experience and over 1,000 projects under their belt with designing, building, and growing green roofs. Most of their projects are working on commercial buildings, but they also build for residential and smaller structures like sheds, chicken coops, dog houses, and gazebos!
They offer various styles of green roofs for your next project, including the four standard green roofs: Extensive, Intensive, Lawn, and Steep Slope.

Each of these variations represent different purposes and styles. For more information on each specific green roof type, check out Inhabitect's website. Also on their website are examples of some of their recent projects. They have provided these special roofs for hospitals, condos, cafes, offices, universities and more!
In the video below, 9&10 News covers the story of Inhabitect installing a green roof at Cherry Capital Foods in Traverse City. The founder and president of Inhabitect, Nathan Griswold, explains how the green roofs work, why they are beneficial, and how their business works closely with their clients to find a solution that is perfect for their space.
What can BARC do with green roofs?
BARC has been working with Inhabitect for years and we are brainstorming how to use their services in the future. We are thinking green roofs would be a great addition to our repurposed tiny homes! This project may be further into the future, but what an awesome way to help the environment and show off your newest hangout space/ art studio/ office/ guest house! If you are interested in a tiny home, be sure to check out our models and inquire for details and special requests.
A big thank you to Inhabitect and their team for the awesome work they do and their support of BARC. If you want to learn more about green houses, check out their website!